latest information regarding school reopening visit our Covid-19 Impact Page.
Important Dates
Upcoming Events

Tuesday, January 4th

Wednesday, January 4th

MAP Testing: Math (Gr 2,3,7,8)

Thursday, January 5th

MAP Testing: Reading (Gr 2,3,7,8)

Friday, January 6th

MAP Testing: Language (Gr 3,7,8)

Week of 1/13

Tuesday, January 10th

MAP Testing: Math (Gr 4,5,6)

Wednesday, January 11th

MAP Testing: Reading (Gr 4,5,6)

Thursday, January 12th

MAP Testing: Language (Gr 4,5,6)

Friday, January 13th

Monday, January 16th

Wednesday, January 18th

MAP Testing: Fluency (1st)

Thursday, January 19th

Friday, January 20th

Thursday, January 26th
For information about COVID-19 policies and procedures, please visit https://www.stgabrielcatholicschool.net/about/covid-19-updates
Do wish you had contact information for school contacts all in one place? Now you do! Check out our St. Gabriel Whom to Go to for What document.
SCHOLARSHIP INFORMATION:
Queen's Daughters Scholarship Opportunity
*Current 8th grade students​*
Interested in earning $3,000 of scholarship money for each year of high school?!
To Apply:
Write an essay regarding why attending Catholic High School is important to you. The essay must be 200 words or less.
Attach a separate page that lists clubs, sports, volunteer activities, etc. you are/have participated in for the 2022-2023 school year.
Have outstanding academic achievement (B average or higher)
The deadline for the essay, along with the clubs/sports/volunteer activities page is January 30th. Please send your entry to Mrs. Eaton at seaton@stgabriel.net
The St. Gabriel Administration will review applicants, and select one boy and one girl to represent St. Gabriel. The St. Gabriel nominees will then be reviewed by the Queens Daughters Scholarship Committee, who will determine prize winners.
Please let me (seaton@stgabriel.net) know if you have any further questions. This information can also be found on the Class of 2023 page.
Re-Enrollment information for 2023-24 School Year
Tuition Assistance Application Window: October 15- November 30
Parents are encouraged to sign up to serve as chaperones on field trips. A limited number of chaperones will be taken. Chaperones must have completed the Honor Thy Children workshop and a background check.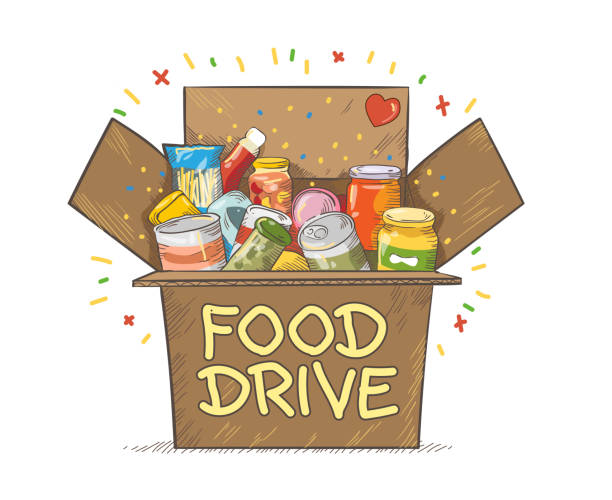 Student Council canned food drive for Fern Creek Highview United Ministries starts next week. The items donated will be used to make Thanksgiving food baskets for those less fortunate. In the past we have collected over 10,000 cans to help those in need. Every can helps! The canned food drive begins on November 2nd and goes through November 21st. Please have your student(s) drop off the canned goods to the music hallway. The top three grade levels with the most donations will earn a uniform break!

We ask that you please donate what you can. Each grade level has been assigned a specific item to donate:

Kindergarten: Canned Green Beans

1st Grade: Canned Peas

2nd Grade: Canned Cranberry Sauce

3rd Grade: Canned Corn

4th Grade: Canned Carrots

5th Grade: Boxed Brownie or Cake Mix

6th Grade: Boxed Stuffing Mix

7th Grade: Boxed Mac 'n Cheese

8th Grade: Canned Potatoes or Yams
Picture Make-Up Day for St. Gabriel School is scheduled for November 2. Be sure to preorder your pictures at inter-state.com/order and use Order Code 68808MF.
Mother - Son Event Information Below or click here.
Box Tops
Please continue saving Box Tops for our school
Box Top guidelines: The last Monday of the month unless otherwise specified will be designated as box top uniform break day. Students are permitted to wear Saint Gabriel spirit wear shirts. Students will be allowed to wear their favorite shirt PE or uniform bottoms may be worn or jeans.
Please trim them and check the expiration date
Learn How to Give Credit
Are you ready for Spirit Days? The third Friday of each month is designated as a Spirit Day. Students may wear a spirit wear top with uniform or PE uniform bottoms. Visit www.stgabrielshop.com to order your spirit wear items today!
MAP Parent Session Recordings
MAP Growth Parent Session 3-16-21 Recording
MAP Growth Slides Presentation 3-16-21
MAP Reading Fluency Parent Session 3-18-21 Recording
MAP Reading Fluency Slides Presentation 3-16-21
Associates in Pediatric Therapy is excited to provide speech and occupational therapy services at St. Gabriel. Please click on picture above for more information. Please complete the form at email them to Denise Chancellor at dchancellor@stgabriel.net
Kumon is not tutoring. It's a step-by-step approach that works alongside your kids' schooling. Click here for more information.
Click here for their calendar of meetings
Reach Alert Emergency Notification System
Parents who have not already signed up for REACH ALERT please sign up.
Reach Alert is used to keep you in the loop of current events affecting our church and school families.
To register for the first time, follow these simple steps:
Pull Tabs
Since 2002, we have collected nearly 23,000 pounds of tabs. So now is the time to start filling up those Ziploc bags, milk jugs and coffee cans. Every little bit helps. Together we can make a difference. For more information on Kids Cancer Alliance please visit kidscanceralliance.org or contact K of C coordinator John McCarthy at mccoots1@gmail.com.
All proceeds benefit the Kids Cancer Alliance (KCA) and Indian Summer Camp (ISC).
KCA was started in 1981. The vision was to provide a "normal" camping experience for children with cancer. During that first summer, 20 campers attended camp. The volunteer staff consisted of doctors and nurses from the University of Louisville, as well as members of the community.
This past summer, the KCA ran four separate camps in which 241 children attended, all at no cost to them. The Knights of Columbus had breakfast with the kids, and presented KCA a check for $1000.00, generated by last year's pull-tab competition.
KCA now provides 56 recreation and support programs, that serve more than 300 local families fighting childhood cancer.
From the Parish
Weekend Masses

Sat evening: 4 p.m.

Sun: 8 a.m., 10 a.m., Noon

(Communion available to those watching remotely near church entrance off Hudson Lane after 10 a.m. Mass)

Weekday Masses

Mondays will have either masses or communion services at 8:15 a.m. depending on scheduling.

Tuesdays, Thursdays, and Fridays 8:15 a.m.

Wednesday Benediction 6:15 p.m.

Wednesday 6:30 p.m.

Holy Days of Obligation

Reconciliation

Wednesdays 5:00 – 6:15 p.m.

Fridays 8:50 a.m. – 9:30 a.m.

First Saturday of the Month 10:30 – 11:45 a.m.

Eucharistic Adoration
God's Love Unites Us! Stewardship Program